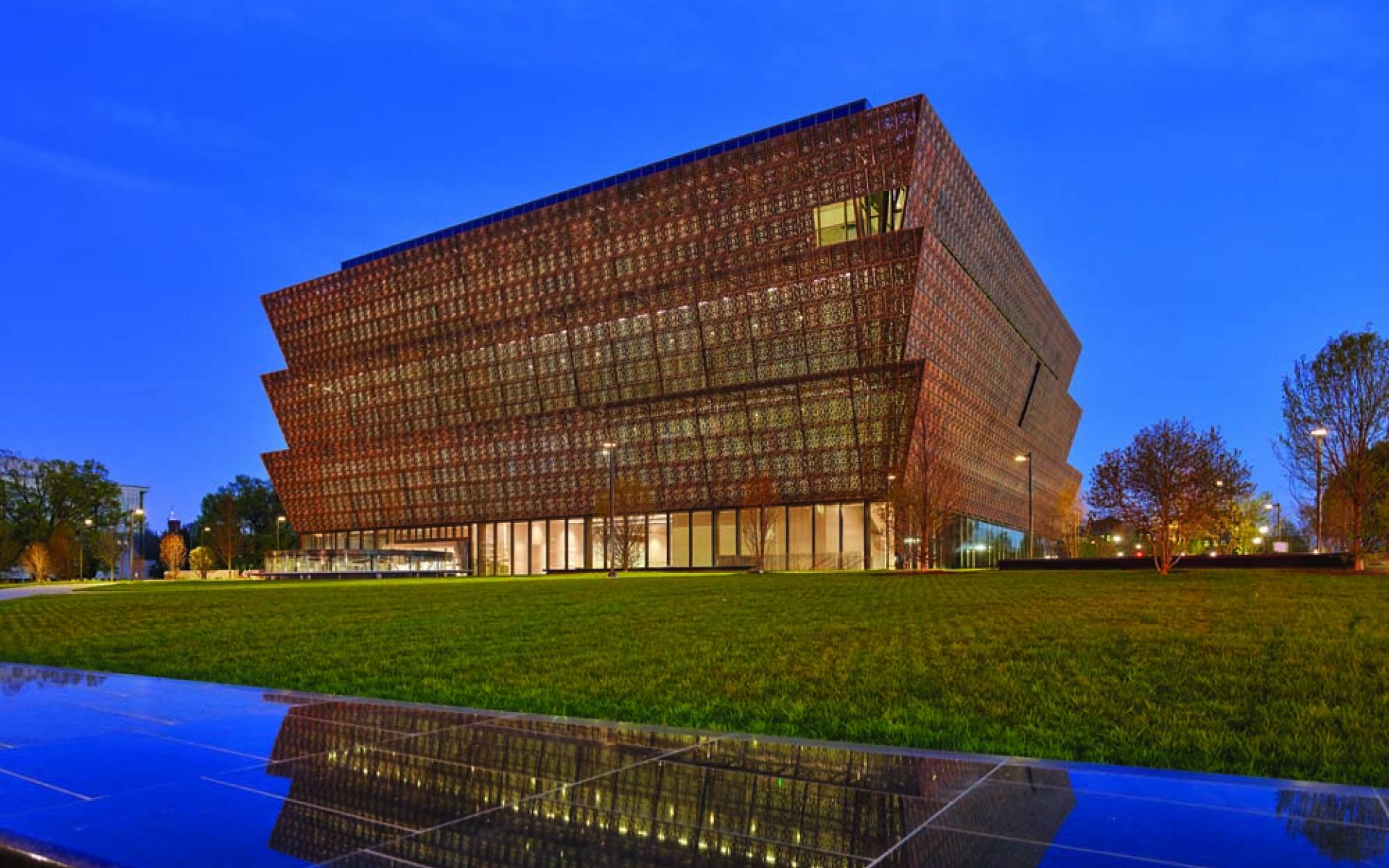 Kevin Young
Andrew W. Mellon Director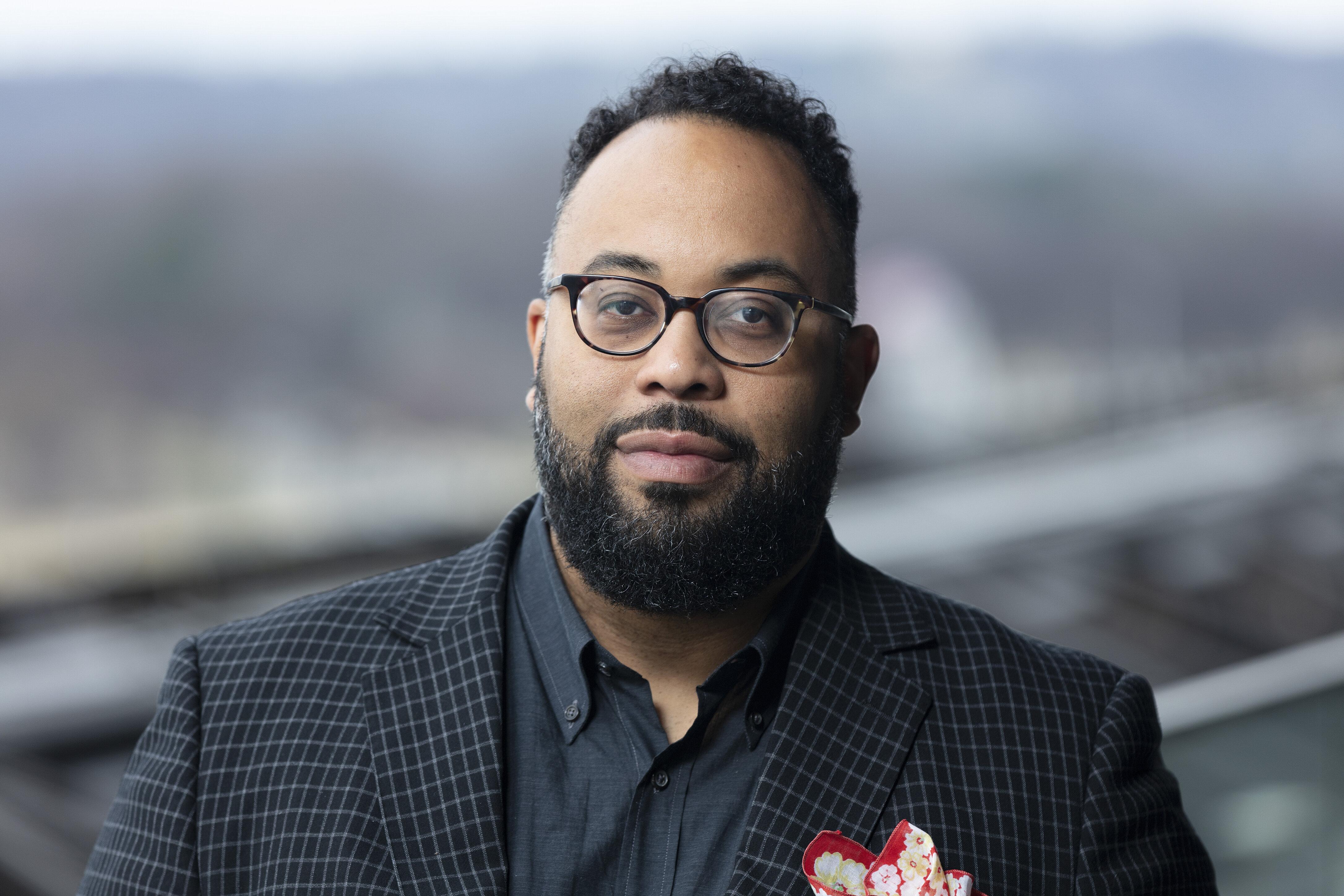 Kevin Young is the Andrew W. Mellon Director of the Smithsonian's National Museum of African American History and Culture. As the nation's largest museum dedicated to telling the African American story, the 19th museum in the Smithsonian complex welcomes 2 million annual visitors and engages an international audience through world-class online programming and digital access to its collections.
Prior to joining the Smithsonian, Young served as the Director of the New York Public Library's Schomburg Center for Research in Black Culture from 2016-2021, where he oversaw significant increases to its funding, archive acquisitions, and visitor reach. A professor for two decades, he began his career in museums and archives at Emory University in 2005, first as Curator of the Raymond Danowski Poetry Library and later as the Curator of Literary Collections, while serving as Candler Professor of English and Creative Writing.
An award-winning author of fourteen books of poetry and prose, Young is the poetry editor of the New Yorker, where he also hosts the poetry podcast. Young's most recent works include Stones (2021), Brown (2018) and Bunk: The Rise of Hoaxes, Humbug, Plagiarists, Phonies, Post-Facts & Fake News (2017), which was longlisted for the National Book Award and a National Book Critics Circle Award; two have also been named New York Times Notable Books. Other noteworthy titles include Blue Laws: Selected & Uncollected Poems 1995-2015 (2016), longlisted for the National Book Award; Book of Hours (2014), winner of the Lenore Marshall Prize and his nonfiction debut The Grey Album: On the Blackness of Blackness (2012), which won the PEN Open Award and was named a New York Times Notable Book. His third poetry collection Jelly Roll: a blues (2003) was a finalist for both the National Book Award and the Los Angeles Times Book Prize.
Young is also the editor of nine volumes, most recently the anthology African American Poetry: 250 Years of Struggle & Song, released in fall 2020 from Library of America. The collection was named one of the best books of 2020 by the New York Times Book Review, Esquire, TIME, the Atlantic, Good Morning America, O, the Oprah Magazine, The Chicago Tribune, Shelf Awareness, Lit Hub, and Barnes & Noble. The New York Times called it "monumental and rapturous"; NPR's "Fresh Air" named it "the year's most revelatory book"; and TIME magazine describes it as "a document both breathtaking and inspiring, historical and personal."
Young holds a Bachelor of Arts from Harvard College and a Master of Fine Arts from Brown University. He has held a Stegner Fellowship in Poetry at Stanford, a Guggenheim Foundation Fellowship, and a NEA fellowship. Director Young is active across the art and cultural community. He is a member of the American Academy of Arts and Sciences, the American Academy of Arts and Letters, and was named a Chancellor of the Academy of American Poets in 2020.
Kenneth Irvine Chenault
Chair
Chairman and managing director, General Catalyst
N. Anthony Coles
Vice Chair of Advancement Committee
Executive Chairman and Chief Executive Officer, Cerevel Therapeutics
Franklin D. Raines
Vice Chair of Finance Committee
Former chairman and CEO, Fannie Mae; former director, U.S. Office of Management and Budget
Ruth J. Simmons
Vice Chair of Nominating and Governance Committee
President, Prairie View A&M University; President Emerita, Brown University
Elizabeth Alexander
President, The Andrew W. Mellon Foundation
Rosalind Brewer
CEO of Walgreens Boots Alliance
 
Lonnie G. Bunch, III
Secretary, Smithsonian Institution
Laura W. Bush
Former first lady of the United States of America
Kenneth L. Coleman
Chairman, Saama Technologies, Inc.
Edith Cooper
Board Director, Etsy, Slack, and EQT Partners
Kenneth C. Frazier
Executive Chairman, Merck
David Grain
Founder and Managing Partner, Grain Management LLC
Jonathan Holloway
President, Rutgers University
Cathy Hughes
Founder, Urban One, Inc. 
LaTanya R. Jackson
Actress, director, and producer
Cookie Johnson
Philanthropist, Entrepreneur, Author
Robert L. Johnson
Founder and Chairman, The RLJ Companies; founder and former Chairman, Black Entertainment Television, Inc.
Quincy D. Jones
Producer and CEO, Quincy Jones Productions, Inc.
Ted Leonsis
Founder, Chairman, and CEO of Monumental Sports
Doris Matsui (D-CA 6th District)
Member, United States House of Representatives
Brian T. Moynihan
Chairman and CEO, Bank of America
Charles Edwards Phillips, Jr.
CEO, Infor
Shonda Rhimes
Founder and CEO, Shondaland
Linda Johnson Rice
Chairman, Johnson Publishing Company, Inc.
Robbie Robinson
Founder and CEO, Pendulum Holdings, LLC
Carlos Santiago
Commissioner of Higher Education, State of Massachusetts
Earl W. Stafford
CEO, The Wentworth Group, LLC
H. Patrick Swygert
President emeritus, Howard University
Darren Walker
President, Ford Foundation
Anthony Welters
Executive chairman, BlackIvy Group, LLC
Oprah Winfrey
Chairman and CEO, OWN: Oprah Winfrey Network and Harpo, Inc. 
Emeritus Members
Richard Dean Parsons
Scholarly Advisory Committee
With noted historian Dr. John Hope Franklin (1915-2009) as its Founding Chairman beginning in 2005, the museum created a scholarly advisory committee to help shape its intellectual agenda, exhibition content and programming.