Double Exposure Vol. VIII - Movements, Motions, Moments
Photographs of Religion and Spirituality from the National Museum of African American History and Culture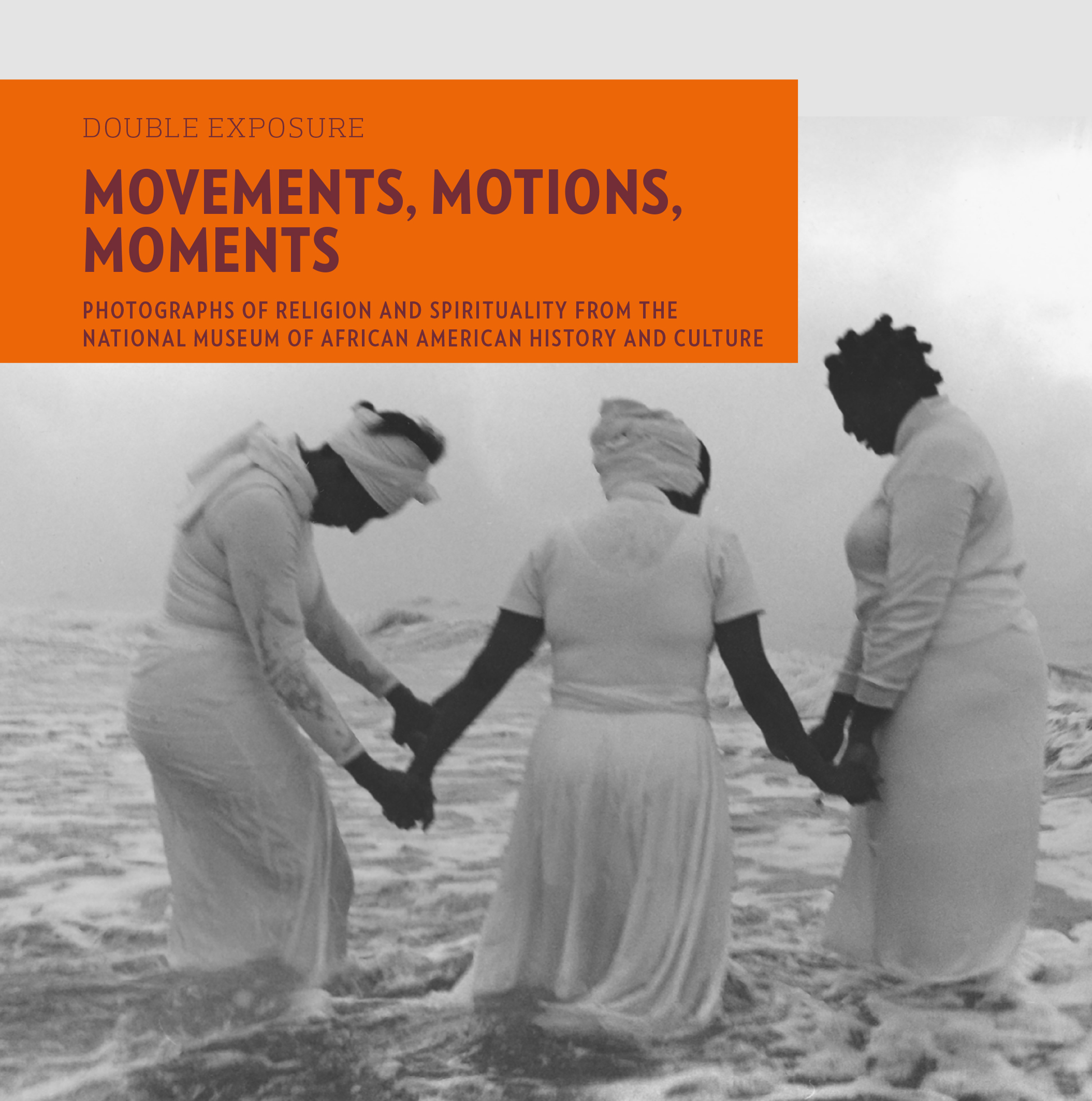 Author(s)

Judith Weisenfeld and Eric Lewis Williams

Editor(s)

Laura Coyle and Michèle Gates Moresi

Publisher

GILES

Year

Series

Double Exposure
Movements, Motions, Moments draws upon the photography collection at the Smithsonian National Museum of African American History and Culture to explore the dynamic ways African Americans engage in and practice religion and spirituality. The book features images of notable figures including Rev. Henry Highland Garnett, Noble Drew Ali, Father Divine, Bishop T.D. Jakes, Elijah Muhammad, Rev. Dr. Martin Luther King Jr., Rev. Dr. Pauli Murray, Bishop Myokei Caine-Barrett, and others next to photographs of religious celebrations, ritual practices, and individual moments of faith and spirituality.  
Photographs in this volume are drawn from the nineteenth, twentieth, and twenty-first centuries and spotlight religious traditions such as Christianity, Islam, Judaism, African indigenous, and other religious and spiritual traditions. It also features photography capturing contemporary events and movements including Black Lives Matter and the global pandemic. Photographers represented in this volume include Lola Flash, Chester Higgins, Jason Miccolo Johnson, Jeanne Moutoussamy-Ashe, Kenneth Royster, James Van Der Zee, Milton Williams, and Lloyd W. Yearwood, among others. 
Essays include: Foreword by Kevin Young; Through A Glass Darkly by Eric Lewis Williams; The Presence of Power and the Power of Presence  by Judith Weisenfeld; and section introductions by Anthony B. Pinn, Melanee C. Harvey, and Teddy Reeves.