Our American Story
Unforgettable Nat King Cole, Flip Wilson & American Television
Nov 30, 2014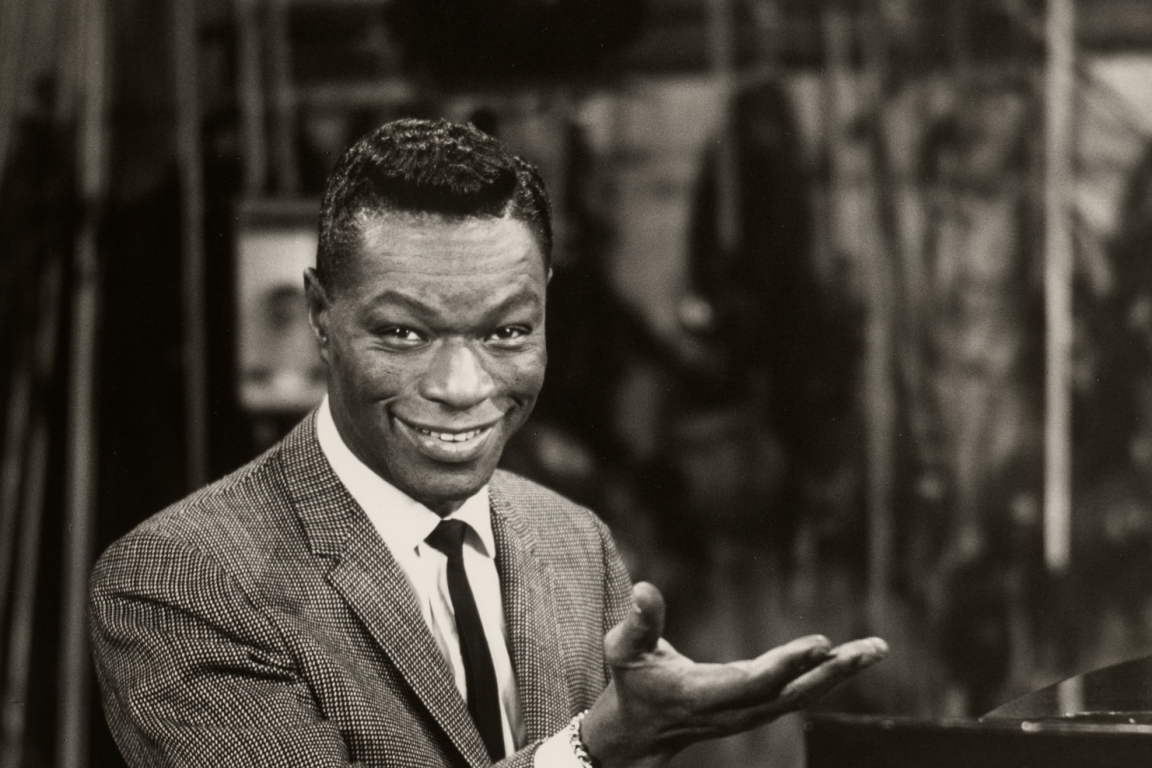 Nat "King" Cole ranks among the icons of American entertainers. His rich, smooth baritone singing voice is immediately recognizable, and his music remains popular today.
Beginning in 1946 with "The Christmas Song (Chestnuts Roasting On An Open Fire)" and "Straighten Up and Fly Right," and continuing with "Nature Boy," "Mona Lisa," and "Too Young," hit song after hit song made Cole an international star by the mid-1950s.
1950s American audiences loved variety shows, and Cole appeared on all of the big ones, including Milton Berle, Ed Sullivan, Perry Como, Red Skelton, and Dinah Shore, to name a few. He was cool, handsome, and, of course, talented. It only made sense that NBC offer him his own show. And so on November 5, 1956, The Nat "King" Cole Show, initially a 15-minute, prime time variety show, became the first nationally broadcast television show hosted by an African American.
NBC spared no expense, bringing in top-flight orchestra leaders Nelson Riddle and Gordon Jenkins to direct the music. Cole's guests were the best in the business as well. Mel Torme, Pearl Bailey, Mahalia Jackson, Ella Fitzgerald, Peggy Lee and Tony Bennett, among many others, performed on Cole's show. Eventually, NBC expanded the show to 30 minutes.
What the show did not have was a major national sponsor. Big companies who backed white entertainers' shows — "See the USA in a Chevrolet," Dinah Shore would sing — feared their products would be boycotted, particularly in the South, if they backed The Nat "King" Cole Show.
Oddly, advertisers believed Cole's urbane sophistication was problematic, as well. White American viewers were more accustomed to blacks being portrayed as racially stereotyped slapstick comics. Black television shows like Amos & Andy, and characters like Rochester, Jack Benny's wisecracking valet were too often the rule, and, sadly, what made many white television viewers comfortable. Cole wanted none of that. He knew how important it was for an African American to demonstrate to the nation how insulting and racist these stereotypes were. More than anything else, Cole wanted a show produced on par with the Comos, Berles and Shores. To his and NBC's credit, the show — which ran for 64 episodes — received excellent reviews.
Still, national advertisers ignored Cole's show. "Madison Avenue is afraid of the dark," Cole is reported to have said. When Max Factor Cosmetics told NBC executives that a "negro couldn't sell lipstick," Cole responded angrily: "What do they think we use? Chalk? Congo paint?"
Various episodes were sponsored on NBC affiliates by local companies, and a handful of regional sponsors appeared late in the show's run. But for the most part, The Nat "King" Cole Show was paid for by NBC and, to some degree, Cole himself, who "plowed back part" of his salary, he told Ebony Magazine. Absent a major sponsor, it was Cole, not NBC, who pulled the plug on the historic effort in December, 1957.
Of course, Cole could not have known what lay ahead for America in the next decade — the powerful civil rights movement, the tragic assassinations, the massive changes coming to our society. In 1970, a glimpse of that change was reflected in the success of black comedian Flip Wilson.
Wilson started out in hotels and clubs in California as a young stand-up comic. By the end of the decade, he was one of only a handful of African American comedians to achieve national recognition, along with Redd Foxx, Nipsey Russell, Bill Cosby, Richard Pryor, and Dick Gregory. In 1965, after a recommendation from Foxx, Johnny Carson invited Wilson to perform on the Tonight Show. His career skyrocketed and soon Wilson became a regular guest host for Carson.
Wilson's one-hour comedy special on NBC in 1969 received good ratings, and the network quickly offered him an hour-long, prime-time show of his own. Launched in 1970, The Flip Wilson Show was an immediate hit, soaring to number two in the ratings throughout its first two seasons, and winning an Emmy Award in 1971 for Best Comedy Writing.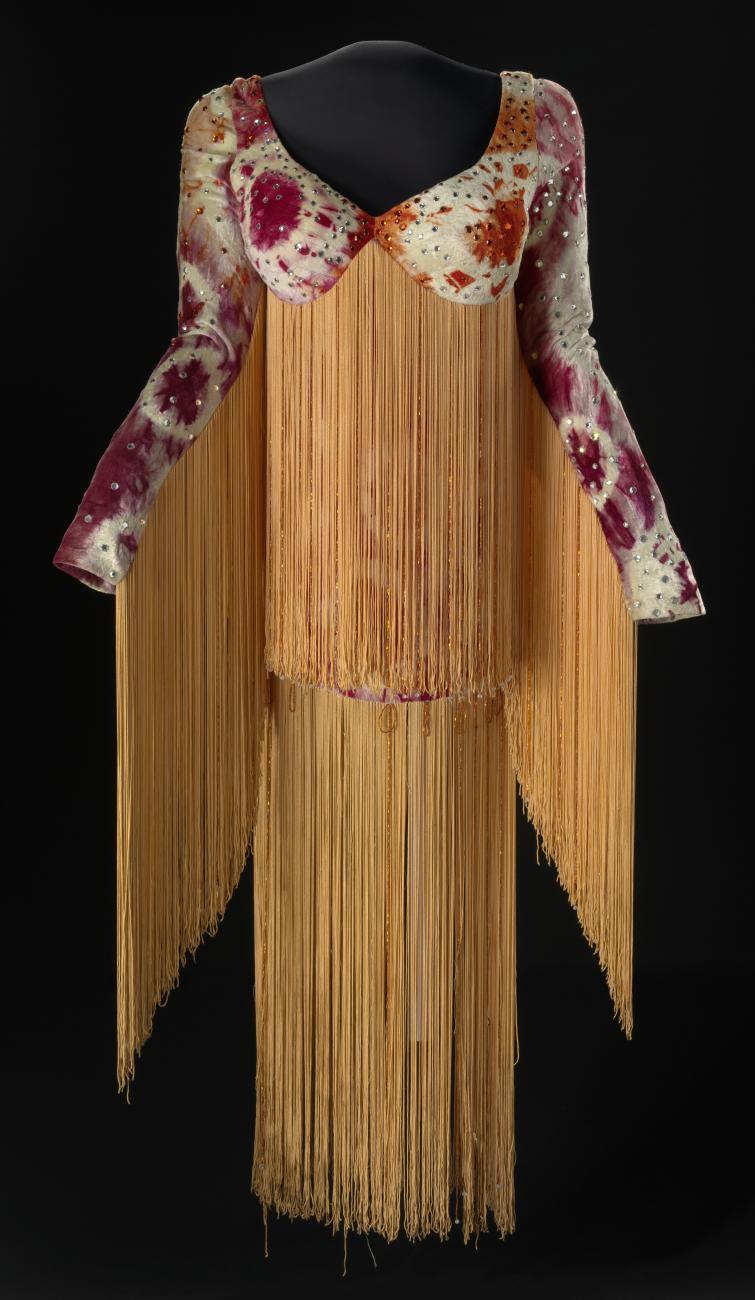 The ratings afforded Wilson unprecedented creative development. His "Reverend Leroy," the somewhat shady minister of the "Church of What's Happenin' Now," drew fire from black groups who said it stereotyped African Americans. "Sonny, the White House janitor," routinely made politicians look like fools a potentially hazardous sketch with white audiences. Wilson's most popular creation, the cross-dressing "Geraldine," however, was almost universally beloved. Geraldine's catch phrases, "What you see is what you get," and "The Devil made me do it," underscored the character's confidence and wit.
Wilson's ratings also gave him the clout to feature the entertainment giants of the time, including John Wayne, Lucille Ball, Bing Crosby, and Carson. But Wilson made his show a platform for black entertainers, as well. The Jackson Five, James Brown, Isaac Hayes, Ray Charles, and the Temptations, to name only a few, were regulars.
Thirteen years after The Nat "King" Cole Show struggled financially, The Flip Wilson Show was not only able to secure national advertisers, it was able to charge top dollar for its highly-coveted prime-time slot. Advertisers' fears that their products would somehow be tainted by association with black artists apparently had diminished as a result of America's changing views on race.
Nat King Cole and Flip Wilson were very different types of entertainers. Yet both faced the challenge of overcoming racial stereotypes and both hold significant spots in our American story: Cole as the first African American star to have his own television variety show in 1956; Wilson for the heights his variety show reached in the early 1970s. And each man demonstrated to America the depths, talent and sophistication that black entertainers brought to the stage.